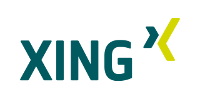 XING is a social network with over 13 million members. They are the leading network for business professionals in Europe, based in Hamburg, Munich and Barcelona.
In XING they are really into teamwork and are using agile techniques. Independent, focused teams build their platform's products. They have been coding Rails since 2006.
XING contributes to open source and hosts meetups, user groups, after-work events and workshops. They are looking for talented people to build their social network of the future in Ruby on Rails, iOS, Android & Perl. Get in contact with them!
---
comments powered by

Disqus