Meet our sponsors: Workable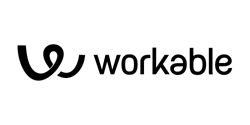 Workable is a cloud-based recruiting software that helps startups and SMEs manage all aspects of their hiring: posting to job boards, maintaining a careers page, screening candidates and collecting feedback from their hiring team.
The software, already trusted by hundreds of companies in Europe and North America, is built with Rails by one of the best teams of Ruby developers in Greece. Founded in 2012, the company is fast-expanding its development team on the heels of a $950k seed round by the Openfund and private investors and is actively looking to contribute to the growth of the local Ruby community.
---
comments powered by

Disqus